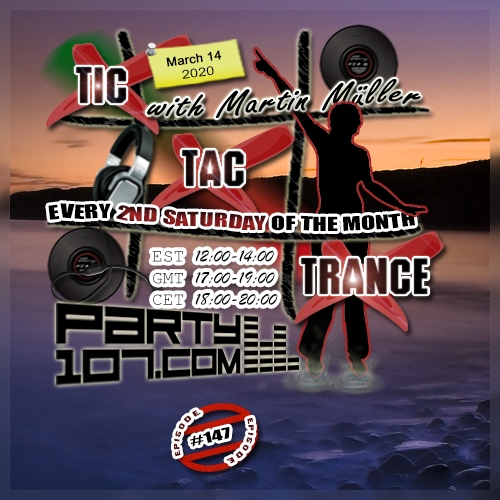 Tic Tac Trance is back on March 14 2020! You can expect for episode #147 an uplifting, psychedelic and techy 2 hours underground trance mix which features tunes and remixes of artists like Sean Tyas, Nick Sentience, The Thrillseekers pres. Hydra, Key4050 and many many more! Make sure to tune in!
My show will air on March 14 2020 at 18 CET / 17 GMT / 12 EST.
Check out your local time HERE!
Live tracklist updates during air time HERE!
You will be able to tune in with this live player:



Or by using the external link HERE or HERE.
My radioshow will be available after airing, as always, on Soundcloud.com/TicTacTrance and Mixcloud.com/TicTacTrance for streaming.