On December 8 2018 the last episode of Tic Tac Trance for this year will air on Party107.com. Episode #132 will feature the Yearmix 2018 and includes 100 of the best trance tunes, which were aired in the radioshow Tic Tac Trance during the year 2018.
Now a first teaser video (1080p HD) is available which shows a time lapse of the creation of the 2 hours nonstop Tic Tac Trance #132: Yearmix 2018: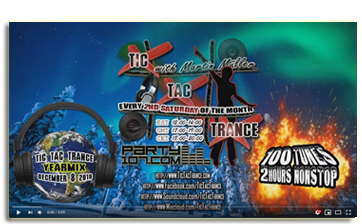 http://www.Youtube.com/TicTacTrance
Click on the image for watching!