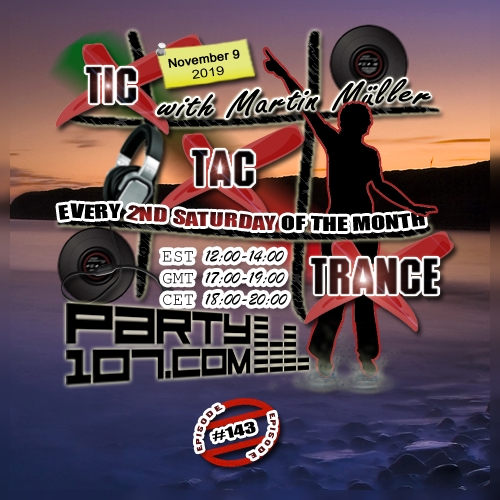 I'm really happy to announce that Tic Tac Trance is back on Party107.com! You can expect for episode #143 an uplifting 2 hours underground trance mix which features tunes of labels like Garuda, Nocturnal, Pure Trance, Infrasonic and many many more! Make sure to tune in!
My show will air on November 9 2019 at 18 CET / 17 GMT / 12 EST.
Check out your local time HERE!
Click HERE to join the event on Facebook!
Live tracklist updates during air time HERE!