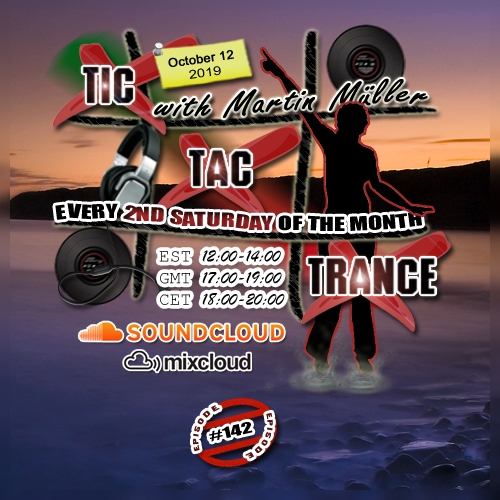 Tic Tac Trance #142 will be published on October 12 2019 on Soundcloud.com/TicTacTrance and Mixcloud.com/TicTacTrance for streaming.
My radioshow is more upfront than ever! With the new publishing way directly to the streaming portals I can use more up-to-date contents, can handle requests/wishes faster and will be even able to mix it on the same day! You can request your tunes on Facebook.com/TicTacTrance by sending me a message!
So mark your calendar for October 12 2019, 18CET!