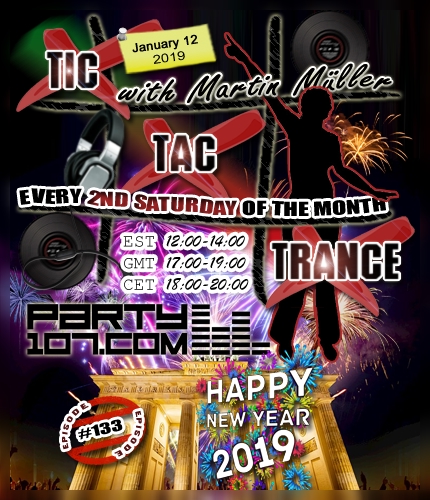 Happy New Year! I hope you all had a good start into the new year and that most of your goals will be accomplished! Episode #133 of Tic Tac Trance will be broadcasted on January 12 2019 on Party107.com. This time I've prepared an uplifting 2 hours underground trance mix which features tunes of labels like Vandit, Black Hole, Pure Trance, ASOT, Perfecto Fluoro and many many more! Make sure to tune in!
My show airs TODAY at 18 CET / 17 GMT / 12 EST.
Check out your local time HERE!
Click HERE to join the event on Facebook!
Live tracklist updates during air time HERE!
You will be able to tune in with these *updated links*: