On December 13 2014 the last episode of Tic Tac Trance for this year will air on Party107.com. Episode #084 will feature the Yearmix 2014 and includes 85 of the best trance tunes, which were aired in the radioshow Tic Tac Trance or were included in my Soundcloud Mixes during the year 2014.
Now a first teaser video (1080p HD) is available which shows a time lapse of the creation of the 2 hours nonstop Tic Tac Trance #084: Yearmix 2014: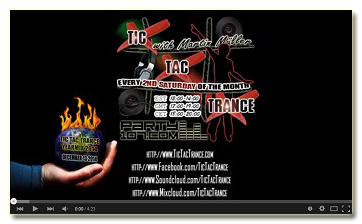 http://www.Youtube.com/TicTacTrance
Click on the image for watching!