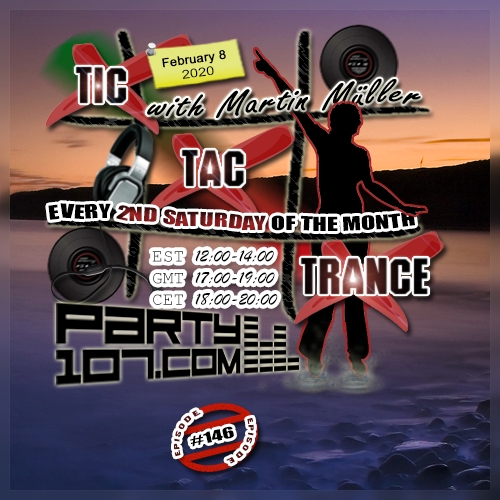 Tic Tac Trance is back on February 8 2020! You can expect for episode #146 an uplifting, psychedelic and techy 2 hours underground trance mix which features tunes and remixes of artists like Gabriel & Dresden, Jase Thirlwall, Simon Patterson, Alex M.O.R.P.H. and many many more! Make sure to tune in!
My show will air on February 8 2020 at 18 CET / 17 GMT / 12 EST.
Check out your local time HERE!
Live tracklist updates during air time HERE!
My radioshow will be available after airing, as always, on Soundcloud.com/TicTacTrance and Mixcloud.com/TicTacTrance for streaming.